VDBC : Archive
Table of Contents:
VDBC: Victorian Drag Boat Club has been operating from 1986-2019 and for the last 33 years has had many drag boat racing events, which include the annual National Drag Boat Titles with awards of the:
Bob Davis Memorial
Yella Terra Cup
Rob Oliver ET Challenge
We put this page together to consist of a couple of Victorian Drag Boat videos that where taken at the National Water Sports Center during the National Drag Boat Titles, as well as images from past events including (Fundraiser & Drag Boat Racing Events), as well as information on our main calendar events "The Yella Terra Cup" & "The Bill Davis Memorial".
---
VDBC National Titles Videos
---
VDBC Promotional Video
---
Blast from the Past
(Black and White)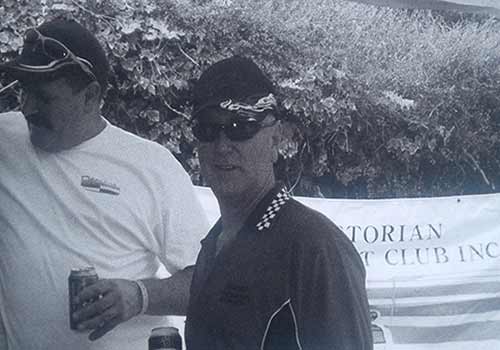 Blast from the Past
(Colour)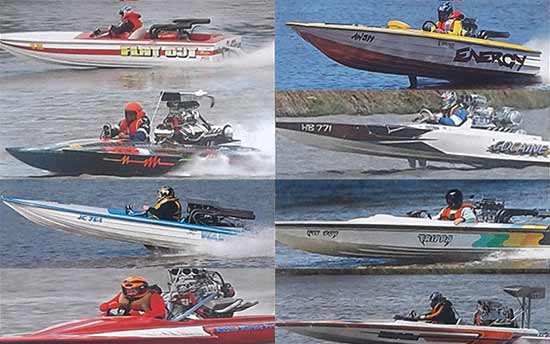 ---
VDBC Bill Davis Memorial
Bill Davis was one of the clubs Founding members who was unfortunately killed in his Top Alcohol Hydro "Tinker Toy" on September 25th, 1988 at Lake Glenmaggie, we honour Bill with an award in his name for being the first TAH in Victoria and helping move the club forward.
2019 Winner
Reflections wins the 2019 Bill Davis Memorial Trophy and is now a 7 time winner of this prestige event.
Congratulations to Tony Williams and the Reflections team on another Bill Davis Memorial win.
Previous "Bill Davis Memorial" Winners
| Winner | State | Year |
| --- | --- | --- |
| The Pub Wyee | N-S-W | 1989 |
| Western Express | VIC | 1990 |
| Shot In The Dark | N-S-W | 1991 |
| Shot In The Dark | N-S-W | 1993 |
| Reflections | N-S-W | 1997 |
| The Piece | VIC | 1998 |
| The Piece | VIC | 2001 |
| The Piece | VIC | 2002 |
| Troublemaker | N-S-W | 2003 |
| Silver Bullet | VIC | 2004 |
| Silver Bullet | VIC | 2005 |
| Reflections | N-S-W | 2006 |
| Altered Image | VIC | 2007 |
| Trippa | VIC | 2008 |
| Reflections | N-S-W | 2009 |
| Trippa | VIC | 2010 |
| Reflections | N-S-W | 2011 |
| Viper | VIC | 2012 |
| Voodoo | VIC | 2013 |
| Trippa | VIC | 2014 |
| Thunder Down Under | VIC | 2015 |
| Bottle Fed | VIC | 2016 |
| Reflections | N-S-W | 2017 |
| Reflections | N-S-W | 2018 |
| Reflections | N-S-W | 2019 |
---
VDBC Yella Terra Cup
2019 Winner
Disruption wins the Yella Terra Cup and is now a 2 time winner of this event.
Congratulations to Paul Franks and the Disruption team on taking out this years Yella Terra Cup
Previous "Yella Terra Cup" Winners
| Winner | Boat | State | Year |
| --- | --- | --- | --- |
| Brett Sheppard | Unleashed | Vic | 2008 |
| Brett Sheppard | Unleashed | Vic | 2009 |
| Rod Cooney | Rythum | VIC | 2010 |
| David Clark | Tuff-e-Nuff | SA | 2012 |
| David Clark | Tuff-e-Nuff | SA | 2013 |
| David Bradford | GASSA | VIC | 2014 |
| Nicky Ellis | Insaniac | VIC | 2015 |
| Paul Franks | Disruption | VIC | 2016 |
| David Bradford | GASSA | VIC | 2017 |
| David Bradford | GASSA | VIC | 2018 |
| Paul Franks | Disruption | VIC | 2019 |